50th Foundation Day celebrations of WAPCOS celebrated on 3-7-2018 at 10:30 AM at Pravasi Bhartiya Kendra,Chanakya puri.New Delhi transcending boundaries touch lives, presence in critical regions around the globe.
Union Minister for Water Resources, River Development and Ganga Rejuvenatio, Shri Nitin Gadkari is the chief guest at the 50th Foundation Day Celebration of WAPCOS.
Minister said WAPCOS not has made me proud but the nation proud with its action and its achievements to carry out such prestigious projects and its discipline character has helped nation transform many nations to is way to prosperity which was also visibly by the massive participation which supported their work carried out.
Those present included, the eminent minister dignitaries, Ambassadors, senates from the states were, DyMinister of Energy and water from Afghanistan, Senate member,Minister of Energy & Mines of Burundi, Minister of energy Burundi, Water Minister from Ghana and Congo, Minister of Justice and Minister of Mines & Energy of Liberia and many High commissioner and Ambassadors of various countries participated on the foundation day.
Union Ministers of State for Water Resources, River Development and Ganga Rejuvenation Shri Arjun Ram Meghwal said the MEA Sushma Swaraj has said the company workers and management team work like an army personnel.
Dr. Satya Pal Singh graced the occasion and in his address said we want to see the company grow to its glory in years centuries to come.
Shri U.P. Singh, Secretary, Water Resources, River Development and Ganga Rejuvenation is also present on the occasion.
WAPCOS was incorporated as a Public Sector Enterprise in 1969 by the Government of India with meager capital of million rupee now it is 310Cr Miniratana wiith profit touching Rs1100Cr It is a techno-commercial organization under the aegis of Ministry of Water Resources, River Development and Ganga Rejuvenation.
WAPCOS in consultancy has done Survey & Investigation/Pre-Feasibility/DPRs for more than 550 Projects in Irrigation, Water Resources and Agricultural etc.
The company has successfully completed/on-going consultancy assignments in countries covering Asia, Africa, Middle East, and the Pacific Islands and is operating in more than 45 Countries, at present.
With changing technology each moment, Wapcos is emerging from its inception along with pace of technology at costing to its lowest is well equipped with viable projects for underdeveloped countries. Grown as an exclusive government run, Indian company, working at home and in nearly fifty countries around the world with dedicated team of professionals, tenacity,ductility, a true Indian multinational with footprints across the globe in line with Government of India's flagship programmers on "Skill India" and "Make in India".
The company has successfully undertaken some of the most challenging projects in inhospitable circumstances around the world; e.g. Afghan-India Friendship (Salma) Dam Project, Afghanistan. WAPCOS today has emerged as one of India's best performing "Mini Ratna-I" CPSE.
WAPCO has to its credit in development of over 15 Million Ha irrigation potential; more than 200 projects in ports and inland navigation; over 500 projects in water supply and sanitation, rural and urban development, roads and highway engineering amassing its value and potential in various sectors.
Hydro-Power sector; WAPCOS has completed almost 52 Hydro-Power Projects in 19 countries with an installed capacity of more than 20,500 MW; over 105 Hydro Power Projects in India with an installed capacity of more than 9,000 MW
Thermal Power project, the Company has successfully completed 12 overseas projects with installed capacity of more than 2,900 MW and 37 projects in India with an installed capacity of more than 12,000 MW.
While in Transmission & Distribution WAPCOS has accomplished more than 14 Projects in India and Abroad.
Naresh —
When my friend Howard Dean and I first talked about forming a new organization, it was because we were blown away by the energy and commitment shown by activists — new and old — in the aftermath of the 2016 election. We asked ourselves: What can we do to help them?
Onward Together was formed as a way to support and connect the groups that are doing the work that absolutely needs to be done right now — from mobilizing voters to encouraging and training new activists to recruiting people who are ready to run for office themselves. In 2017, we partnered with 11 organizations headed up by by smart, passionate leaders. We offer funding and strategic advice, and connect them with resources.
And this spring, we finally had a chance to bring those leaders together in one place, and it was really something special.
The leaders who joined us in New York come from every background. Some of them have been doing this work for years, while some were motivated by the 2016 election. They have different interests and approaches, but all share a belief that our country can be made better by the people who love it.
Onward!
Hillary
The government agrees to consider DMA demands on Ayushmaan Bharat and the NMC Bill
On the occasion of Doctors Day celebrations by Delhi Medical Association on 1st July 2018 at MAMC Auditorium, in his address, the Chief Guest Mr. J.P. Nadda, Hon'ble , Health Minister Govt. of India assured the doctors that the packages given in the Ayushmaan Bharat by Government on which the doctors resented that they are very low and impractical, can be reconsidered and can be changed. On the issue of NMC bill for which President Dr. Ashwani Goyal raised the point in his welcome address that crosspathy should not be allowed and there should be the proper representation of doctors in the NMC be there. The Health Minister Sh. J.P. Naddaji promised that the govt will see to it that the modern medicine will not be prescribed by the doctors of other pathies.
On this occasion Delhi Medical Association honoured with Vashisht Chikitsa Ratan Award to Senior members from medical field for their outstanding contribution towards the medical profession and in the service society includes, Dr. Randeep Guleria, Dr. Balram Bhargava, Dr. Ashok Seth, Dr. T.S. Kler, Dr. A.S. Soin, besides other stalwarts of the medical profession. DMA also honoured Dr.J.S. Guleria, Dr G.P. Seth, Dr. M.G. Abbott and Dr. M.L. Dang with DMA Life Time Achievement Award.
Dr. Ashwani Goyal, President, DMA said that our doctors are making the nation proud with their outstanding and dedicated medical services as India is becoming the hub of medical excellence for the nation and whole world. He complimented the doctors for their academic achievements in the medical field alongwith their zeal to serve the humanity and in the various programmes of the government.
Dr. Mahesh Sharma, Hon'ble Minister for the state for Culture complimented the missionary services rendered by the medical profession to the society and inspired the medical fraternity present on the occasion to strive for compassionate healthcare especially to the poor public of the country. He congratulated the doctors on the occasion of Doctors Day. He highlighted the various public welfare programmes being run by the govt. of India to give better health care to the residents of the country
Dr. Harish Gupta, Chairman Doctors Day, said that on the call given by the Government, DMA is committed and will be working on the elimination of Tuberculosis from the country by 2025.
Dr. G.S. Grewal, Hony. State Secretary, DMA highlighted the various programme being done by the Delhi Medical Association like Aao School Chale, Beat Plastic Pollution on Environment Day, Programme on Menstrual Hygiene, Elderly abuse programme etc.
SRINATH RAGHAVAN, SHYAM SARAN, SUHASINI HAIDER, RUDRA CHAUDHURI
Multipurpose Hall, India International Centre, New Delhi
About the book:
South Asia looms large in American foreign policy. Over the past two decades, the United States has invested billions of dollars and thousands of human lives in the region, to seemingly little effect. As Srinath Raghavan reveals in The Most Dangerous Place, this should not surprise us. Although the region is often regarded as peripheral to America's rise to global ascendancy, the United States has long been enmeshed in South Asia. For 230 years, America's engagement with India, Afghanistan and Pakistan has been characterised by short-term thinking and unintended consequences. Beginning with American traders in India in the eighteenth century, the region has become a locus for American efforts-secular and religious-to remake the world in its image. Even as South Asia has undergone tumultuous and tremendous changes from colonialism to the world wars, the Cold War and globalisation, the United States has been a crucial player in regional affairs.
The definitive history of US involvement in South Asia, The Most Dangerous Place presents a gripping account of America's political and strategic, economic and cultural presence in the region. By illuminating the patterns of the past, this sweeping history also throws light on the challenges of the future.
About the author:
Srinath Raghavan is a Senior Fellow at the Centre for Policy Research.
The book launch will be followed by a panel discussion featuring Shyam Saran, Senior Fellow at the Centre for Policy Research and former Foreign Secretary, Govt of India, Suhasini Haider, Diplomatic Editor, The Hindu and the author.
The discussion will be moderated by Rudra Chaudhuri, Sr Lecturer at South Asian Security and Strategic Studies, Kings College, London.
This talk has been organised by Penguin Random House.

Sagar Media Inc: Brazil 2-0 Mexico: Neymar plays hero credit also when helps in scoring second goal and clinch deal remain unbeaten by Mexico in World Cup.Brazil sail into quarter final.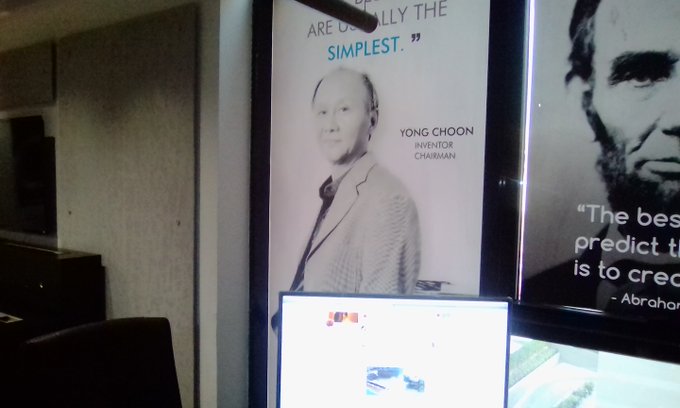 Sagar Media Inc#BRAMEX 13 minutes left for match Brazil on lead of one Nymer in play after injury. Mexico in their play of aggression are unable to create chance into result.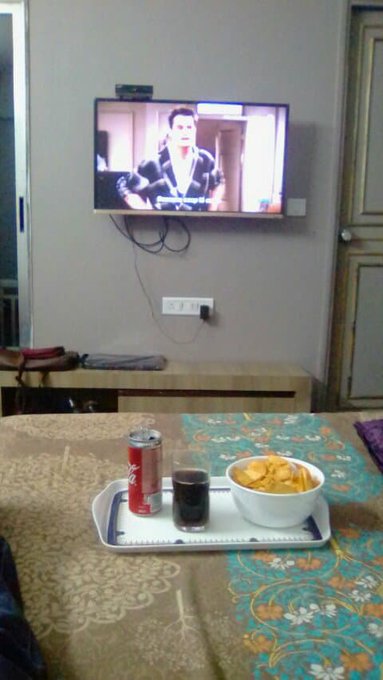 Sagar Media Inc: William Member at aggressive miss goal in direction gets corner Mexico now on aggressive effort. Nymer injured in pain first leg injury , then colloid on leg on his leg shiver.20 minutes Left.Mexico on attack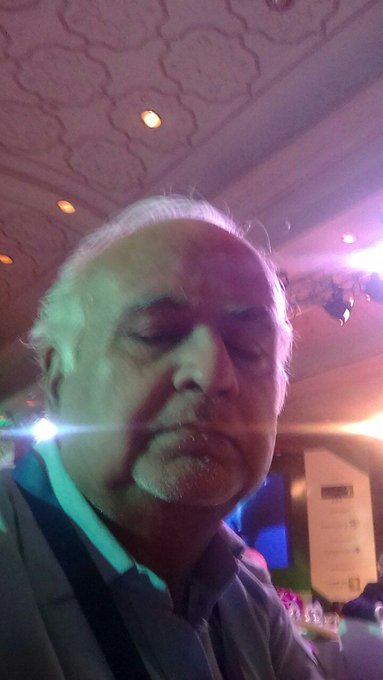 Sagar Media Inc:
#BRAMEX
, AFTER Half time at the Samara Arena: Brazil 1 – 0 Mexico. Mexico get corner and is playing aggressive football. Brazil played aggressive to hunt goal still second attack.Brazil win get in QFs. Stadium continue roars.
So far this year, the Libyan Coast Guard has returned some 10,000 people to shore from small vessels.
"I am traveling to Tripoli once again this week and will see firsthand the conditions of migrants who have been rescued as well as those returned to shore by the Libya Coast Guard," said William Lacy Swing, IOM Director General. "IOM is determined to ensure that the human rights of all migrants are respected as together we all make efforts to stop the people smuggling trade, which is so exploitative of migrants," said Swing.
IOM staff were deployed to provide support and first aid to the the 41 migrants who survived the capsize of their small rubber vessel that capsized off AlKhums. This is the second major shipwreck in as many few days. On Friday, a rubber dinghy capsized north of Tripoli and the 16 survivors (young men from Gambia, Sudan, Yemen, Niger and Guinea) were rescued by the Libyan Cost Guard. However, an estimated 103 people lost their lives.
Adding to grim and tragic scene, the bodies of three babies were taken from the sea by the Libyan Coast Guard. IOM provided assistance at the disembarkation point, including provision of food and water and health assistance. IOM is also in the process of providing psychosocial aid at Tajoura detention centre where the survivors have been transferred. The need for physcosocial support is high as the survivors spent traumatizing time in the water as their engine broke only 30 minutes after departing Garaboli. The survivors have received psychosocial first aid at the detention centre and IOM continues to monitor their condition.
From Friday to Sunday, close to 1,000 migrants were returned to Libyan shore by the Libyan Coast Guard, who intercepted small crafts as they made their way towards the open sea. Upon disembarkation to shore, migrants have received emergency direct assistance, including food and water, health assistance and IOM protection staff has provided vulnerability interviews. Those rescued and returned by the Libyan Coast Guard are transferred by the Libyan authorities to the detention centres where IOM continues humanitarian assistance.
"There is an alarming increase in deaths at sea off Libya Coast," said IOM Libya Chief of Mission Othman Belbeisi, adding: "Smugglers are exploiting the desperation of migrants to leave before there are further crackdowns on Mediterranean crossings by Europe."
"Migrants returned by the coast guard should not automatically be transferred to detention and we are deeply concerned that the detention centres will yet again be overcrowded and that living conditions will deteriorate with the recent influx of migrants," added Belbeisi.
Two other search and rescue operations by the Libyan Coast Guard are currently ongoing.
For more, information please contact:
Christine Petre IOM Libya, Email:
chpetre@iom.int
Tel + 216 577 9636
Leonard Doyle IOM Spokesperson, Email:
ldoyle@iom.int
, Tel: +41 792857123
This year Ramleela in fourteen different languages, focusing on digital technology!
Well, this year the world's biggest Ramleela will be showcased in a grand manner in comparison with past years. As this time along with artists their performances, costumes Ramleela will be revealed in 14 different languages along with more digital technology. In the recent press conference held in Constitution Club of India, Delhi, many ideas and details were revealed by the Chairman of LuvKush Ramleela, Ashok Aggarwal.
Along with him, the event was graced by Avtar Gill, Rupesh Kataria, Shankar Sahni, Ritu Shiv Puri, Payas Pandit, who will be performing this year in Ramleela. And as per the details by Chairman Ashok Aggarwal, "nowadays youngsters are more into social media and digitality, after studying these trends in depth, we decided to add more digital technology. According to him, last year more than nine hundred thousand viewers watched Live Ramleela on Youtube, the highest number of viewers was from European countries and the rating kept on increasing."
Talking about the characters this year, he told media, Avtar Gill will portray Vibhishan, Ritu Shiv Puri will be Sita's mother Sunaina. Shankar Sahni will be Guru Vashisht. This year LuvKush Ramleela will be highlighted for the National and International audience through Television. Well, the 40-year-old LuvKush Ramleela will be showcased from 10th October till 21st October 2018.
500 Million Dollar Venture Mall.Global to Give Online Shopping a Facelift: True Hybrid the Future of Retail
DUBAI, July 2, 2018
Online shopping will become a lot more exciting with the launch of Mall.Global. The USD 500 Million debut venture of the Dubai based tech firm revealed the project outline that is all set to give traditional e-commerce a facelift by incorporating immersive technologies and operational practices.
The platform will offer a personalized experience to each user within a virtual world and employ innovative integrations and technologies to enhance the customer's experience with; Brand Immersion, Virtual Reality, On-Ground AR Cues, Micro-Influencer Reviews, AI & Machine Learning, Cross-Platform Loyalty and multi Cryptocurrency acceptance; to offer what the developer refers to as a True Hybrid experience.
The platform is due to go live by 2020 with over 2500 brand stores and sequential launches across the GCC, India, North Africa, Europe, CIS and China. Mall.Global will undergo testing with live customer sets early next year.
Emerging markets are home to 90% of the world's millennials, with an annual income expected to surpass 4 trillion dollars by 2030, Mall.Global's True Hybrid experience is designed to match the lifestyle of these Digital Natives.
Mall.Global is designed to be the true definition of a digital mall, where brands can do much more than just sell products and in fact recreate the retail experience to deliver the perfect bridge between on-ground and online.
Mall.Global will enable brands to deliver their personality and communicate their campaigns in an online environment as well as they do them in traditional retail. Every brand on the platform will have its own VR Store Design Toolkit that will enable them to design, create and constantly update their online stores in sync with their campaigns, collections and seasons.
Aided by a tech team of global e-commerce and technology professionals, serial entrepreneur and CEO of Mall.Global Sofya Shamuzova said, "Some of the best innovations of our time have come as a result of need. The need, in this case, was to attain a higher level of value and convenience, maintain all aspects of online shopping that consumers are used to and retain the essence of brand personas as in traditional retail. The platform is designed to address the most common wishes of customers with features like 'Try & Buy' where shoppers have the option of receiving certain products like apparel and footwear in a size above and below their chosen order to ensure 100% satisfaction in every sense of the word. We often hear that e-commerce is the future of all retail; I say it is its present, at best. The future is a place where customers don't just browse and buy products but actually experience the brand before they do so, and Mall.Global will offer just that."
"Add to it the fact that Mall.Global will back all its products for originality and our Genuine Guaranteed & Global brand promise begins to make more sense," she added.