Ambassadors of Nordic Countries on India – Nordic Partnership: An Idea Whose Time Has Come | 28th June | IIC

Present
with
Ambassadors of Nordic Countries to India
On
"India – Nordic Partnership: An Idea Whose Time Has Come"
---
DATE
Thursday, June 28, 2018
TIME
5:30 PM – 7:00 PM (Registration: 05:00 PM )
LOCATION
Seminar Rooms II & III, Kamaladevi Complex, India International Centre, New Delhi
SPEAKERS
H.E. Mr. Thorir Ibsen,
Ambassador of Iceland to India
H.E. Mr. Peter Taksoe-Jensen,
Ambassador of Denmark to India
H.E. Ms. Nina Vaskunlahti,
Ambassador of Finland to India
Mr. Gautam Bhattacharyya
,
Deputy Head of Mission, Embassy of Sweden, New Delhi
Ms Hanne Meldgaard,
Minister Counsellor & Deputy Head of Mission, Royal Norwegian Embassy, New Delhi
CHAIR
Ambassador Ashok Sajjanhar,
President, Institute of Global Studies & Former Ambassador of India to Kazakhstan, Sweden and Latvia
---
The changing world order has opened multiple doors to exploring new strategic synergies between regions that may be divided by distance but are united by shared values, interests and aspirations. India's rapidly growing ties with the Nordic countries enjoy huge potential to evolve into strategic partnerships. While India offers diverse opportunities by virtue of its three 'distinct and desirable D's' of Democracy, Demography and Demand, the Nordics stand out at the top of various human development indices and can, therefore, act as a model for India to emulate. In the background of the recent developments at the first ever India-Nordic Summit held in April 2018, the immense possibilities of this robust partnership surfaced indisputably and paved the path to a symbiotic relationship of complementarity and convergence. Together, through these healthy exchanges, India, Sweden, Norway, Finland, Denmark, and Iceland can take a quantum leap into the future that unleashes the power of innovation, skill development, socio-economic growth and environmental solutions.
This session will focus on constructive deliberations on the scope and expanse of the emerging bilateral and multilateral partnerships between India and the Nordic countries and identify strategies for making the enhanced cooperation between them into a potential game changer.

Please respond by clicking one of the buttons below
SPEAKERS
H.E. Mr. Thorir Ibsen,
Ambassador of Iceland to India

Thórir Ibsen took up his duties as Ambassador of Iceland to India in September 2014. Previous positions include Ambassador of Iceland to the European Union and to Belgium with accreditation to Luxembourg, the Netherlands and Switzerland, Ambassador of Iceland to France with accreditation to Italy and Spain, Permanent Representative of Iceland to the OECD and UNESCO, Chief Negotiator and Ambassador for Climate Change, Director of the Defence Department, Deputy Permanent Representative of the Delegation of Iceland to NATO, Director of the Department of Natural Resources and Environmental Affairs, and Head of the International Department of the Environment Ministry of Iceland.Thórir Ibsen holds a M.A. degree in International Relations from the Faculty of Political Science, York University, Canada, which he obtained in 1984. He is married to Dominique Ambroise Ibsen, visual artist. They have one grown up son.
H.E. Mr. Peter Taksoe-Jensen,
Ambassador of Denmark to India
Peter Taksøe-Jensen is currently the ambassador of Denmark to India, Bhutan, Maldives and Sri Lanka. Before, he was the Ambassador of Denmark to the United States from 2010 to 2015. He has also served as the Assistant Secretary-General for Legal Affairs of the United Nations, New York from 2008 to 2010. He was the Under-Secretary for Legal Affairs and Head of the Legal Service, Ministry of Foreign Affairs of Denmark from 2003 to 2008, Head of Section, Department for Legal Service, Ministry of Foreign Affairs of Denmark from 1999 to 2003. In the year 1999, he served as the Counsellor, Permanent Representation of Denmark to the European Union, Brussels. Additionally, he was the Head of Section, Permanent Representation of Denmark to the European Union, Brussels from 1995 to 1999.Furthermore, he has served as the Head of Section, Department for Security Policy, Ministry of Foreign Affairs of Denmark from 1992 to 1995, First Secretary, Royal Danish Embassy, Vienna, from 1989 to 1992 and the Head of Section, Ministry of Foreign Affairs of Denmark, from 1988 to 1989 and the Head of Section, Danish Ministry of Justice, Denmark from 1986 to 1987. He was also the Chairman of the Danish Governments Commission on the Red Cross, 2007-2008, Vice Chairman 2000-2007 Member of the Commission on Jurisdiction, established by the Danish Minister for Justice, 2004-2008 Member of the Commission on the Law on Archives, established by the Danish Minister for Culture, 2002-2003 Lecturer at numerous courses on EU Law, EU Policies and negotiations, and on EU procedures and techniques, 1999-2008.
H.E. Ms. Nina Vaskunlahti,
Ambassador of Finland to India
After graduating from the University of Turku in 1983 with a Master's Degree in Political Sciences, Ms. Nina Vaskunlahti joined the Ministry for Foreign Affairs of Finland in 1984. Her first posting was to Canberra, Australia, between 1985 and 1988. From January 1989 to August 1992, she served as First Secretary at the Representation of Finland to the European Communities and then as the first Finnish National Expert at the European Commission, Directorate General for External Relations, in Brussels. Ms. Vaskunlahti then held a Counsellor's position at the Unit for Cooperation with Neighbouring Areas at the Ministry for Foreign Affairs for three years, before her secondment to the Office of the High Representative of the International Community in Sarajevo in 1996.Thereafter she served as Counsellor at the Permanent Representation of Finland to the European Union in Brussels and contributed to the first Finnish Presidency of the Council in 1999. Between September 2000 and May 2004, Ms. Vaskunlahti was posted as Deputy Head of Mission to the Finnish Embassy in Moscow. In September 2004 she moved back to Brussels and served as Ambassador, Deputy Permanent Representative (COREPER 1) at the Permanent Representation of Finland to the European Union until autumn 2008 including the second Finnish Presidency of the council. In September 2008 she assumed the position of Director General of the Department for Russia, Eastern Europe and Central Asia at the Ministry for Foreign Affairs. Ms. Vaskunlahti served as Finnish Ambassador to Turkey between September 2012 – August 2016. As of September 2016 she is serving as Ambassador of Finland to India and Bangladesh. Ms. Vaskunlahti was born in 1959 in Huittinen, Finland and is married to Dr. Andreas Herdina.
Mr. Gautam Bhattacharyya
,
Deputy Head of Mission, Embassy of Sweden, New Delhi
Gautam S. Bhattacharyya is currently the Deputy Head of Mission at the Embassy of Sweden in New Delhi. An economist by training, he has previously been posted at the Swedish embassies in Santiago de Chile and New Delhi (2004-2008), apart from serving at the departments for International Trade Policy, Asia and Oceania and Human Resources in Stockholm. During the years 2009-2010 he worked in the private sector with Public Affairs consultancy firm Springtime AB, setting up the India operations of that company. Between 2011-2013, he worked for Marivent Research, a consulting firm specializing in investigative due diligence in the Indian and other emerging markets.
In his free time, he has devoted his energy towards organizing and engaging with the Indian diaspora community in Sweden and globally. Apart from his native Swedish, English and Bengali, he also speaks Spanish, French and German and some Hindi. He has two children.
CHAI
R
Ambassador Ashok Sajjanhar,
President, Institute of Global Studies & Former Ambassador of India to Kazakhstan, Sweden and Latvia
Ambassador Ashok Sajjanhar belongs to the Indian Foreign Service and has acquitted his responsibilities in the diplomatic service for 34 years. He was Ambassador of India to Kazakhstan, Sweden and Latvia and has worked in senior diplomatic positions in Indian Embassies/Missions in Washington DC, Brussels, Moscow, Geneva, Tehran, Dhaka and Bangkok and also at Headquarters in India. He negotiated for India in the Uruguay Round of Multilateral Trade Negotiations and in negotiations for India-EU, India-ASEAN and India-Thailand Free Trade Agreements.
He contributed significantly to strengthening strategic ties and promoting cultural cooperation between India and USA, EU, Russia and other countries.Ambassador Sajjanhar worked as head of National Foundation for Communal Harmony to promote amity and understanding between different religions, faiths and beliefs. Ambassador Sajjanhar has been decorated by Governments of Kazakhstan and Latvia with their National Awards and by Universal Peace Federation with Title of "Ambassador of Peace." Currently Ambassador Sajjanhar is President of Institute of Global Studies, New Delhi. He writes, travels and speaks extensively on issues relating to international relations, foreign policy and themes of contemporary relevance and significance. He appears widely on TV panel discussions. Ambassador Sajjanhar is interested in reading, music and travelling. His wife Madhu is an economist and an educationist. They have a son and a daughter both of who are accomplished singers. Their son passed out of Yale University and their daughter is pursuing her PhD at University of Minnesota.
21 JUNE 2018
UN SDG Report: Countries embrace efforts to achieve Sustainable Development Goals amid mounting global challenges
A fast-changing climate, conflict, inequality, persistent pockets of poverty and hunger and rapid urbanization are challenging countries' efforts to achieve the Sustainable Development Goals (SDGs), according to a UN report launched in New York on 20 June 2018.
The Sustainable Development Goals Report 2018 found that conflict and climate change were major contributing factors leading to growing numbers of people facing hunger and forced displacement, as well as curtailing progress towards universal access to basic water and sanitation services.
For the first time in more than a decade, there are now approximately 38 million more hungry people in the world, rising from 777 million in 2015 to 815 million in 2016. According to the report, conflict is now one of the main drivers of food insecurity in 18 countries. In 2017, the world experienced the costliest North Atlantic hurricane season on record, driving the global economic losses attributed to the disasters to over $300 billion.
At the same time, the Report found that more people are leading better lives than they were just a decade ago. The proportion of the world's workers living with their families on less than 1.90 per person a day declined significantly over the past two decades, falling from 26.9 per cent in 2000 to 9.2 per cent in 2017.
The under-five mortality rate dropped by almost 50 per cent and in the least developed countries, the proportion of population with access to electricity has more than doubled between 2000 and 2016. However, in 2015, 2.3 billion people still lacked even a basic level of sanitation service and 892 million people continued to practice open defecation. In 2016, there were 216 million cases of malaria compared to 210 million cases in 2013 and close to 4 billion people were left without social protection in 2016.
The SDG Report presents an overview of progress toward achieving the Goals, which were unanimously adopted by countries in 2015.
UN Under-Secretary-General for Economic and Social Affairs Liu Zhenmin said "Transitioning towards more sustainable and resilient societies also requires an integrated approach that recognizes that these challenges–and their solutions–are interrelated."
As the global community moves forward to achieve the SDGs and address existing challenges, reliable, timely, accessible and disaggregated data is critically needed. This requires technology and innovation, increased resources and political commitment to build strong data and statistical systems in all countries.
Other findings of the Report include:
Rates of child marriage have continued to decline around the world. In Southern Asia, a girl's risk of marrying in childhood has dropped by over 40 per cent between 2000 and 2017.
Nine out of 10 people living in cities breathe polluted air.
In 2016, the absolute number of people living without electricity dropped below the symbolic threshold of one billion.
Land degradation threatens the livelihoods of over one billion people.

Sagar Media Inc : NZ PM
@jacindaardern
has given birth to her first child. A girl, 3.315kg, born at 4.45pm NZT. Mother and babe girl both doing well. Benajir Bhutto 1st. Turkey Election Prez & parliamentary Sunday in days of state Emergency,9 MP, OPL r in jail Is Erdogan exit.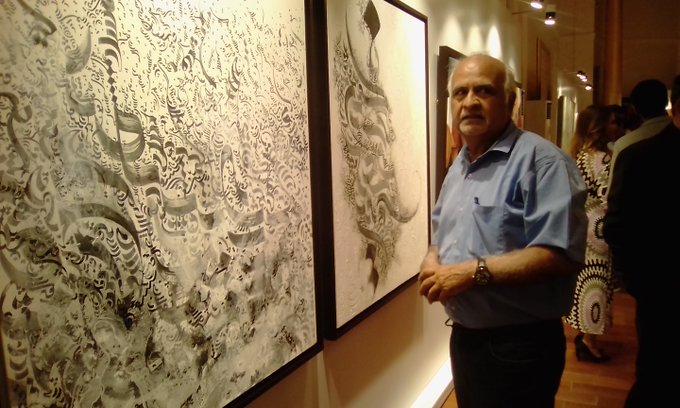 Sagar Media Inc India ka DNA 2019: BJP President Amit Shah. My Gov scan free and that Congress flush Crs of scams, BJP dev work in series for poor and dev stricken village.Child women Shaheed and last man's on last line welfare is our model.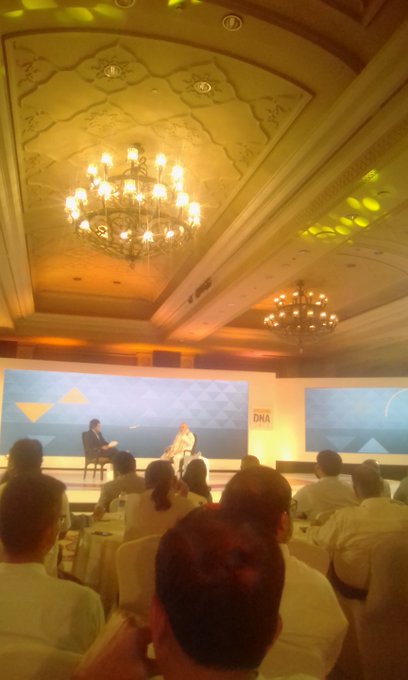 Sagar Media Inc: Tejaasvee former Bihar CM mob lynching in rise if no peace and unity nation will not develope. Youth shall got jobs farmers remain distress and we largest nos of legislature allowed NiteshCM BJP Ed,CBI is partner in their acts.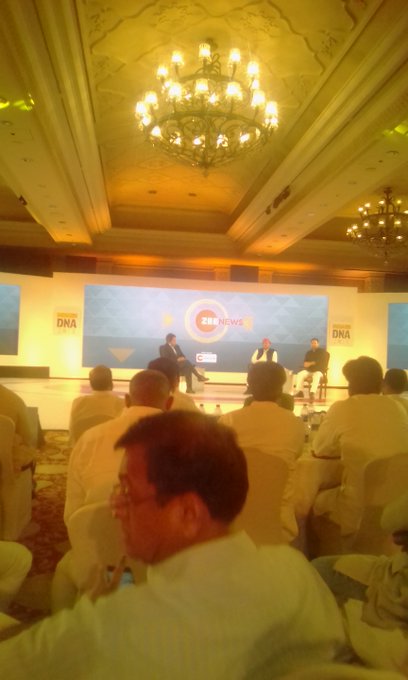 Sagar Media Inc: Tejaasvee Yadav now in talk with Zee Business at India ka DNA 2019 see bye election results so Our unity not to defeat Modi but to strengthen the nation and opposition leader to be egoless contest the Election in 2019 put BJP to 116 seats level.AY silent strategy.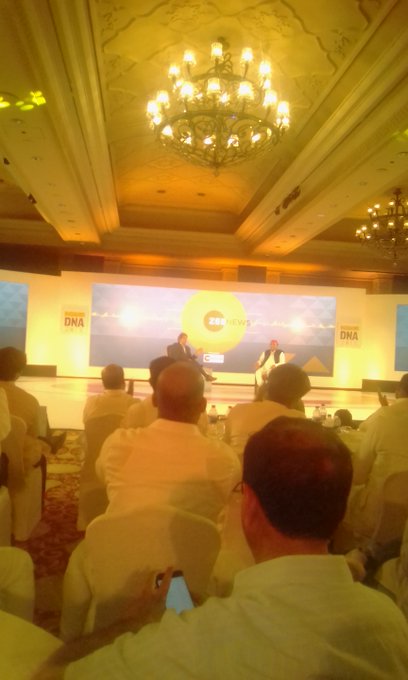 Pakistan's capital is drying up, faster than you think
Pakistan's capital is drying up, faster than you think | Pakistan – Geo.tv
geo.tv

Sagar Media Inc: Akhliesh Yadav Former CM UP at India ka DNA 2019, with Subheer in deliberation Election 2019 is people want to live in unity.Any one come this land absorbed so let our youth not unemployed famers in
(link: http://distress.No)
distress.No
infra projects in UP. Yogi inauguratonl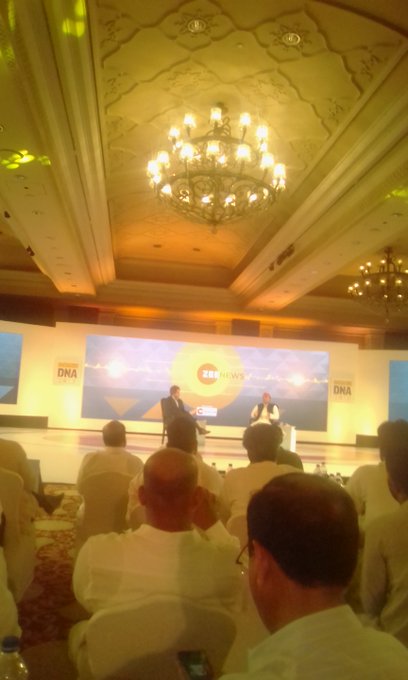 Sagar Media Inc : With Nepal Quake and Japan the musical chairs jerks to various tectonic plates in this fissured geological zone may hit Quake in PoK,Uttrakhand, Philippines, South Asian plates next to hit devastatingly sooner as Nepal central Asia another Geological retainers.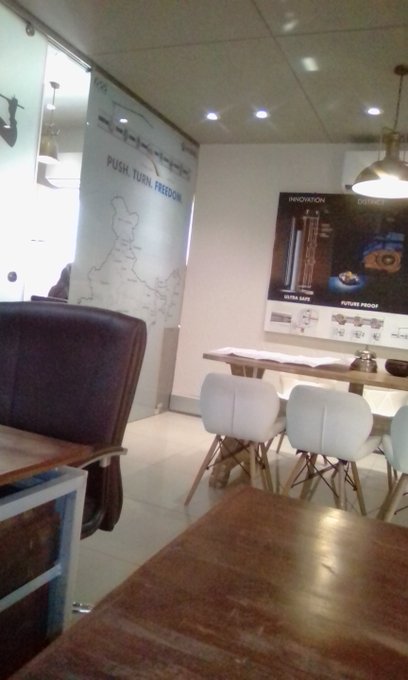 Yoga unites, body, mind, and soul, says PM Modi.
Be healthy on International Day of Yoga : PM Modi participated on yoga day with 50K yoga practitioners and said on this day,From Tokyo to Toronto, from Stockholm to Sao Paulo, yoga has become a positive influence in the lives of millions: PM @narendramodi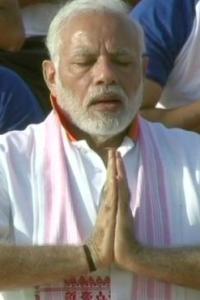 PM Modi is leading an estimated 50, 000 volunteers to mark the fourth anniversary of International Yoga Day.
The event in Dehradun is being held at the Forest Research Institute, which has been spruced up and security across Dehradun tightened.
In a message ahead of the Yoga Day celebrations, PM Modi wrote on Twitter, "Yoga is beautiful because it is ancient yet modern, it is constant yet evolving.
It has the best of our past and presents and a ray of hope for our future.
In Yoga, we have the perfect solution to the problems we face, either as individuals or in our society.
Praising the ancient art, the PM further wrote, "The way to lead a calm, creative & content life is Yoga. It can show the way in defeating tensions and mindless anxiety. Instead of dividing, Yoga unites. Instead of further animosity, Yoga assimilates. Instead of increasing suffering, Yoga heals.
Rediff
Many eminent personalities from Vice President, Governors Ministers, Indian Embassies abroad, army navy air forces and numerous institution are all celebrating International Yoga day with performance.
Karnal, Haryana, June 20, 2018:
Twenty-four-year-old Ashbeer Saini of Kapurthala sizzled with a seven-under-63 on the opening day of the PGTI Feeder Tour event at the Madhuban Meadows Golf Club in Karnal, Haryana. Saini enjoyed a healthy four-shot lead over the rest of the field.
Vashista S Pawar of Coimbatore was in second place with a score of three-under-67.
Ashbeer Saini, a 10
th
tee starter, had a whirlwind start as he picked up five birdies on his first 11 holes thanks to some quality chip-putts and a 20-feet conversion from off the green on the 17
th
.
Ashbeer's only blemish came on the third where he three-putted for bogey but he followed that up with birdies on the next three holes to set up the tournament for himself.
Saini, who turned professional in 2013 at the age of 19, said, "This round is a big confidence-booster as I've been out of form for quite some time now due to a wrist injury I suffered couple of years back. I'm now back to full fitness and slowly regaining my rhythm.
"I drove it well today and converted everything on the greens. The four birdies on the back-nine provided the spark to my round. It's great to start the week in this manner. The focus will now be on capitalizing on this strong start."
Vashista S Pawar struck four birdies and a bogey during his round of 67 to be placed second.
Karnal's Maniram Sharma returned a three-over-73 to be tied 31
st
.
Indian Wheelchair Cricket Premier League-2018 Inaugurated on 20

th

June, 2018
IWPL will be held on 21

st

to 24

th

June, 2018 in Dwarka, New Delhi-78
League of 15 overs matches among six teams
June 20, 2018,
Wheelchair Cricket Premier League
, a super completion for persons with disabilities started today in Bal Bhavan International School, Cricket Ground, Sector-12, Dwarka in New Delhi.
The amazing event was inaugurated by the Delhi Police Commissioner Mr. Amulya Patnaik, along with Mr. Sibesh Singh, DCP, Dwarka and Mr. Madhup Tewari, Joint Commissioner of Police – South West Delhi.
The League has also launched "PRAHARI" program in Dwarka and celibated the success of the special initiative to involve personnel such as Chowkidars and Security Guards for prevention of crime by Delhi Police. There was a special friendly match between Delhi Police and wheelchair players on 20
th
June, 2018 to rejoice the spirit of the event.India's leading persons with*persons with special-abilitiessupport organization Wheelchair Talent Foundation is organizing this prestigious event in alliance with Disabled Supporting Society – Agra.
On this occasion, a road show was held with lot of fan fare where the participating 100 players, lots of people from Delhi- NCR and Dwarka, joined to make it a mega event; along with Delhi Police, from Ashirvad KM chowk to venue Bal Bhavan International School, Sector 12, Dwarka.
This is the IWPL – Indian Wheelchair Premier League! Modelled on the immensely popular IPL, this too, promises to attractspecial abilities cricket enthusiasts from Dwarka and people from Delhi – NCR . This will be a four day para-sports event- from 20th to 24th June. Six teams will compete in this tournament. The league matches will be held at the Bal Bhavan International School, Sector-12.This will comprise of 15-overs each side matches. The finals, of course, will be more exciting and gripping with teams battling with each other in a 20-20 over match.
The 4- day tournament will witness the match of the six teams which are Gujarat Fighters, Delhi Superstars, Maharashtra Tigers, Uttar Pradesh Heroes, Uttarakhand Warriors and Chennai Super strong. The event in Delhi has been conceptualized on the lines of Indian Premier League and is aimed at providing a sports opportunity to people with disabilities.
According to Mukesh Sinha, the Convenor of the league, "This tournament will provide a platform to para- athletes to showcase their talent. We hope that Dwarka and Delhi people will come forward and support this noble cause". Mukesh Sinha further informs that the teams has already been franchised by corporates activities. Given the important message that this initiative is sending out, this tournament and its organisation has leading names as its patrons. This includes Kunal Gupta, Director- Bal Bhavan International School, V. P. Tandon, Director- Vandana International School, O P Khanduja- Business Head, DS Spiceco Pvt. Ltd., Surendra Kumar, Director- Kasturi Jewellers, Suresh Anand, Director- Pratham Group, Sanjay and SurajBhasin, Director Guruji Developers Pvt. Ltd.
Among the leading names taking part are Vinod Thakur, Niraj Yadav, Laxman Birhade are some of the noted players, who will participate in the league. Vinod Thakur is a renowned TV celebrity, a winner of India's Got Talent and a finalist in Nach Baliye.
Wheelchair Talent Foundation is a non-profit organisation that is working towards the social welfare of persons with disabilities. It has been actively involved in organizing various tournaments and championships for para-athletes. This tournament was the dream of Disabled Sporting Society, Agra (UP) India was set up on 9th May, 2007 which set up an Indian Cricket team for the physically challenged youth of India. The Six captains of the teams include Laxman Birhade of Gujarat Fighters, Ramesh Sartape of Maharashtra Tigers, Atul Srivastava of Uttar Pradesh Heroes, Rajendra Singh Dhami of Uttarakand Warriors, Farooq Ahmad of Chennai Team and Vinod Thakur of Delhi Superstars. The captains are quite ecstatic and full of enthusiasm.
Governor N N Vohra asked the security forces to 'end terror' without worrying about any political hindrance in the state.
As per sources, Vohra said that now, the time is to work for the people of the state, as the country has high hopes.
"End terror, there is no political hindrance," Vohra said.In the meeting, which took place at Raj Bhavan (residence of the Governor) in Srinagar, there were representatives from the Indian Army, Central Reserve Police Force, Jammu and Kashmir Police, Intelligence Bureau, Special Bureau and Crime Investigation Department, along with top Administrative officials.
The top officials concurred that the focus from now will be to conduct anti-terror operations, which will have specific intelligence, with an aim to minimise collateral damage. — ANI