Delhi Deputy CM Manish Sisodia, on hunger strike at LG's office since June 13, taken to hospital, tweets CM Arvind Kejriwal.
Sisodia is being taken to the LNGP hospital after his ketone level reached 7.4. He has been on an indefinite hunger strike for the past seven days at the LG's residence against the alleged strike by the IAS officers of Delhi government.
A day earlier, Health Minister Satyendar Jain was admitted after his sugar levels dipped. Both the ministers along side Chief Minister Arvind Kejriwal have been holding a sit-in at the LG office demanding that Baijal direct IAS officers to end their "strike". They also demand that the Lt Governor approve the proposal for doorstep delivery of ration.
Further about the AAP style of sit on dharna in office of LG of Delhi, Delhi High Court today asked the AAP government, who authorised the sit-in by Delhi Chief Minister Arvind Kejriwal and some of his cabinet colleagues at the lieutenant governor's office, and observed that strikes are usually held outside an establishment or office and not inside.
The observation by a bench of Justices A K Chawla and Navin Chawla came during the hearing of two petitions, one against the sit-in by Aam Aadmi Party leader Kejriwal and the other against the alleged strike by the IAS officers of Delhi government.
"Who authorised the strike/dharna (sit-in by Kejriwal)? You are sitting inside the LG's office. If it's a strike, it has to be outside the office," the court told lawyers appearing for the Delhi government in the two matters. Apart from the two petitions, a separate plea was moved by Leader of Opposition in the Delhi assembly Vijender Gupta against the sit-in by Kejriwal at Lt Governor Anil Baijal's office.
The AAP says Delhi CM Kejriwal will continue his strike till IAS officers end their strike.
The matters are likely to be heard on June 22. The court said the association representing the IAS officers should also be made a party in the matter. — PTI
Apps to look at to stay connected with your favourite team during FIFA World Cup!
With the commencement of much awaited FIFA world cup 2018, fans all over the world are excited to stay connected with their favourite sport. There are various companies and start-ups that are bringing innovative apps to enhance the experience of the FIFA enthusiasts. Companies are offering unique services like live streaming of the match, live match prediction, social feed, chat forums, etc in order to engage fans during the live matches.
The following apps help fans to stay tuned with their favourite team during the series and in turn bringing fans and sports closer.
Official FIFA App –

This is the official app of FIFA which provides fans with all the information and updates of the live match. The app is available on both Android and iOS to allow users to share the complete schedule of the match with the details of participating teams, live scores, and minute to minute description of the match, etc.
Rooter –

Rooter is the world's first sports social gaming platform that connects sports fans and engages them during live sports matches. Rooter offers unique Live match prediction game, Live Fantasy Game and Sports Social Feed across 8 sports and enables a live chat forum where fans interact during live matches with fastest live scores and commentary. The company has geared up for FIFA world cup as well in order to provide a seamless mix of gaming, conversations, and Live scores during the series.
One Football –

One football app keeps the fans updated with all the latest happenings around the world cup. It provides all the information to their fans to remain top of the game like live score, news, highlights, stats, etc. The app also helps users to make the personalised content based on their favourite team and player.
Jio TV App –

Jio TV by Reliance will live stream all FIFA World Cup 2018 matches starting from June 14 for free. You need to be on the Jio network, to be able to live stream FIFA World Cup 2018 matches as the JioTV app is exclusive to Jio users.
Airtel TV App –

Bharti Airtel has rolled out an updated Airtel TV app, to enable users to watch live broadcasts of the upcoming football tournament. The app will help users to stay tuned in regional languages in addition to Hindi and English. The app will also provide fans to with exclusive behind the scenes snippets and match reviews and previews, etc.
Young female footballers of AP's Anantapur Football League train with Real Betis captain Irene Guerrero at a three-day camp
The LaLiga Foundation andRural Development Trust-Vicente Ferrer Foundation in India work for the upliftment of children in rural regions
Mumbai, Thursday, June 15, 2018:
As part of LaLiga's commitment to promote grassroot football in India, the LaLiga Foundation invited Real Betis women team captain Irene Guerrero to conduct a three-day interactive clinic for young female players and coaches of the region's Rural Football League in Andhra Pradesh's Anantapur district. The sessions were attended by close to 500 footballers and coaches from 20 mandals. This is the first time an international woman footballer has visited Anantapur.
On her three-day tour, Guerrero played with the female footballers at various grassroots centres and interacted with them in a fun, relaxed environment. Guerrero, along with officials from LaLiga also distributed training equipment to footballers from the 20 mandals in Anantapur.
Earlier this year through a series of videos, coaches from different football clubs in Spain took the girls throughvarious training methods and shared invaluable tips, while promoting the virtues of playing sport, as well as empowering women to achieve and succeed.
The LaLiga Foundation and LaLiga's women's football department have signed an agreement with the Rural Development Trust in India, known in Spain as Vicente Ferrer Foundation, with the aim of developing football in the most deprived communities of Anantapur. This will be achieved by establishing conditions in which both individual and collective talent will flourish in India. Through this joint initiative, nearly 2,000 girls and boys between the ages of 9 and 19 will get an opportunity to play sport. Apart from sport, the joint initiative will help instil discipline, self-belief and team spirit in the youngsters, qualities that will help them outside a football field as well.
Commenting on the occasion
Mr. Jose Antonio Cachaza, Country Manager India, LaLiga
said, "Our support to Rural Development Trust's women's football programme is about helping shape the lives of thousands of girls from 20 mandals in Anantapur through football. LaLiga is the best league in the world with some of the greatest players and teams, but we also take our responsibilities at grassroots level seriously, LaLiga is committed to the children of Anantapur. We have seen Jorge Lorenzo and Rafael Nadal extend their support to the Foundation in the past and we are extremely pleased to carry forward the legacy."
"As professional player, I believe it is our responsibility to support the development of young talent," said the
Real Betis captain Irene Guerrero
. "The initiative by LaLiga Foundation will fuel the passion of young players in Anantapur and build skills that will help them become the stars of tomorrow. Having fun is the most important factor in their development, but meeting a professional reminds kids that we are just ordinary people and that with hard work and dedication they too can forge a career in the game."
The Anantapur Football League (AFL) is a rural grassroots competition that was founded in 2014/15 season conducted by the Anantapur Sports Academy. The academy is a sport for development initiative by the Rural Development Trust. Since its formation, the AFL has grown in size, expanding both its number of divisions and youth teams.
"Through this partnership, we will be able to bring football closer to girls and boys, in the rural regions of Anantapur, Andhra Pradesh. Every child has the 'Right to Play' and we are committed to providing children with the opportunity to participate and enjoy the benefits of playing sports," said
Moncho Ferrer, Program Director of the Rural Development Trust
.
About LaLiga
Founded in 1984, LaLiga (Liga de Fútbol Profesional) is a sports association comprising the 42 teams that make up the first and second divisions of professional football in Spain. LaLiga, based in Madrid, is responsible for the LaLiga Santander and LaLiga 123 leagues and the television production, which in the 2016/2017 season reached more than 2.5 billion people globally. The association also has an active foundation and is the only world's only professional football league with a league for intellectually challenged footballers: LaLiga Genuine.
DMA asks Delhi Govt to START HELPLINE TO REPORT ELDER ABUSE AND SET UP ELDER ABUSE CELL in Min of Welfare with a Nodal Officer
15-June is observed as World Elder Abuse Awareness Day, this year the theme is " MOVING FROM AWARENESS TO ACTION-Through a Human Rights Approach".
According to the report published by HelpAge India Delhi figures amongst the top five cities in prevalence of elder abuse, though the incidence is as high as 32% of this 77% did not report the matter to anyone and only .5% took the support of the Mainatainence and Welfare of Parents and Sr. Citizens Act. All these figures are alarming and reflect lack of awareness of their rights by the elders and an absence of a supportive reporting mechanism.
Dr. Ashwani Goyal President, Delhi Medical Association, called a special meeting on this issue and said that DMA has taken up this issue very seriously amongst it membership, sensitizing them as possible 'first responders' against abuse by their patients. Presently the only possible platform for reporting of abuse is to friends/ neighbours or distant relatives. This fortnight edition of the news bulletin carries full information on this issue, compiled by Dr.G.S.Grewal, Hon State Secretary.
DMA calls upon the Govt of Delhi to
1.
Call for a meeting of the possible 'FIRST RESPONDERS'-which may include representatives of the Medical Associations, Community leaders, Office bearers of RWA, MWA, Elder Organisations, this to create awareness, announce the seriousness and commitment of the Govt to address the issue of Elder Abuse
2.
Start a HELPLINE for reporting elder abuse
3.
Constitute assembly wise community and police teams under Chairmanship of the MLA to create awareness and encourage reporting of abuse
4.
Create a CELL in Min. of Welfare with a Nodal Officer for ELDER ABUSE CELL For Reporting & Prevention
Sagar Media Inc: EXHIBITION "Altars Of Yearning: How India Prays" photography show based on India's incredible secular fabric, 11am-8pm on 15th to 19th June 2018 at Bikaner house New Delhi.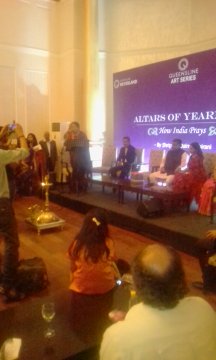 Art Exhibition begins on prayers at Bikaner house New Delhi.
A Curtain Raiser for their two celebrated ships cruising restaurant floating on sea at Mumbai coastline in the Maritime Continental Shelf and International seas with scenic beauty to begin Oct 18 2018.
The city's largest restaurants and cruise ships are new experiential dinning initiated with two ships once the favourite of Europe's top aristocracy have now arrived in Mumbai to take new roll, converted into Mumbai largest floating restaurant.
The two newly christened restaurant are,
Queensline Neverland,
Queensline Sea Yea will open for customers in October at two iconic points of Mumbai –
the Gateway of India
Girgaum Chowpatty.
First time people be able to cruise
along Mumbai's coastline with natural stunning views.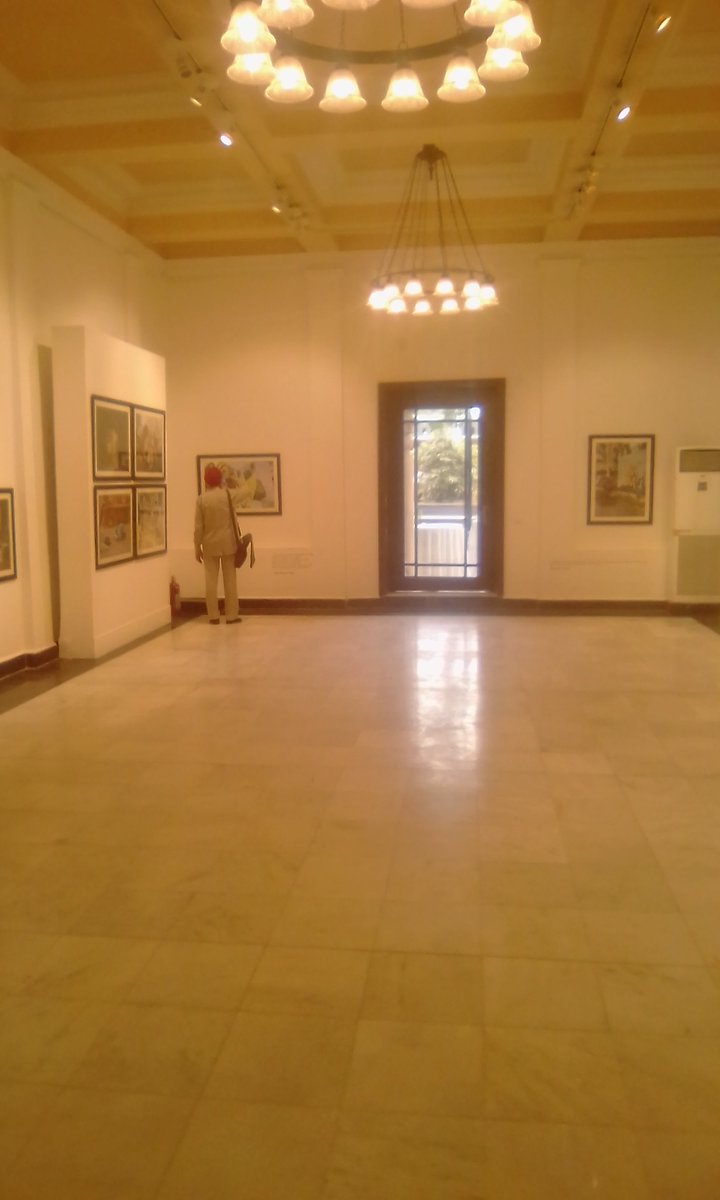 Naresh Kumar Sagar
Queensline Neverland, and the Queenline Sea Yah, cruise floating and moving Restaurant from prestigious industrial family Shripriya Dalmia Thirani cruiser restaurant experience fornextgen multiple celebrations, Wedding, birthday, success, corporate bash. Curtain raiser, opened in style with Lavish bash at Bikaner house, in New Delhi. Cruisers, Culinary, Celebration rocked with presences of models, artists, actors, authors, intellectuals, professors, writers, industrialist, socialites, media, politicians and Ambassadors of Bhutan, Czech, Hungary, France, Israel and officials of UN office in India marked their presence with Chief Guest Mr Ravi Shankar Prasad Minister of Law and Justice and electronics IT along with Guest of Honour,Usha Uthup, pop, filmi, jazz, and playback singer made live appearance.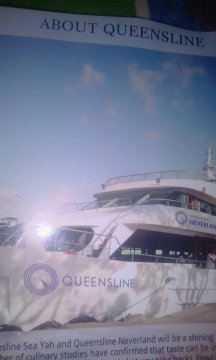 A Curtain Raiser for their two celebrated ships Cruising Restaurant floating on sea at Mumbai coastline in the Maritime Continental Shelf and International seas with scenic beauty.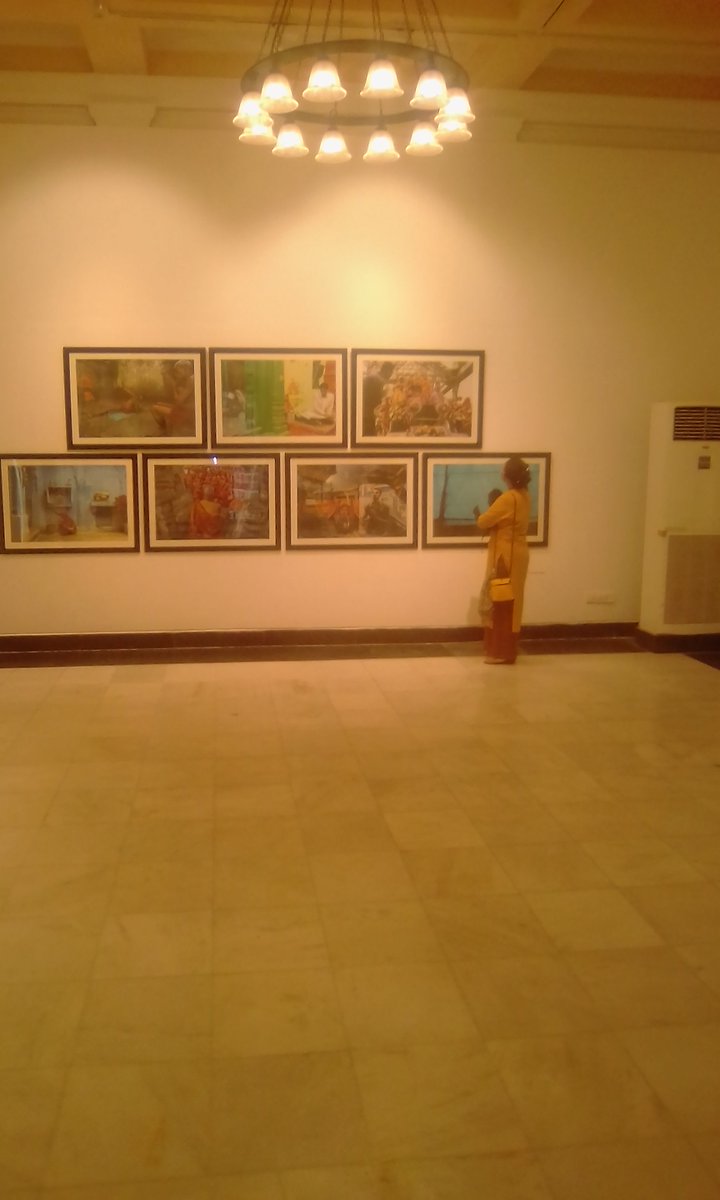 Sagar Media Inc Wishes Eid Mubarak to all tweeters intellectual May this Eid bring peace prosperity celebration and love for all.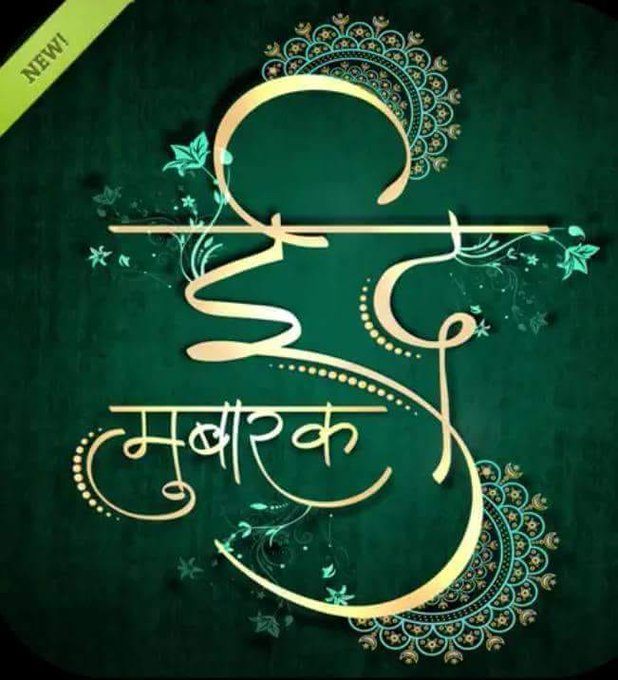 WPI inflation spikes to 14-month high of 4.43% in May on costlier fuel
Inflation based on wholesale prices shot up to a 14-month high of 4 points 43 per cent in May on increasing prices of petrol and diesel, prompting industry to demand action from policymakers to keep fuel prices under check.
The Wholesale Price Index (WPI) based inflation stood at 3.18 per cent in April and 2.26 per cent in May last year. According to government data released today, inflation in food articles was at 1.60 per cent in May 2018, as against 0.87 per cent in the preceding month.
Inflation in 'fuel and power' basket rose sharply to 11.22 per cent in May from 7.85 per cent in April as prices of domestic fuel increased in line with rising global crude oil rates.
Inflation in vegetables climbed to 2.51 per cent in May, with potato inflation at a peak of 81.93 per cent. Price rise in fruits was in double digits at 15.40 per cent, while pulses saw a deflation of 21.13 per cent.
May inflation at 4.43 per cent was a 14-month peak.
The previous high was in March 2017, when the WPI inflation stood at 5.11 per cent. The WPI inflation for March has been revised upwards to 2.74 per cent from the provisional estimate of 2.47 per cent.
NMML Invitation_Book Launch_The Strategy Trap: India and Pakistan under the Nuclear Shadow_16 June, 2018_6:00pm
India and the US have agreed to hold comprehensive talks to address trade and economic issues. The decision in this regard was taken during a series of meetings, Commerce and Industry Minister Suresh Prabhu had with US Commerce Secretary Wilbur Ross and US Trade Representative Robert Lighthizer.
At the conclusion of his two-day trip to the US, Mr. Prabhu told a group of Indian reporters in Washington, that New Delhi and Washington will now work together to expand bilateral trade.
The Minister said, India will send an official team within next few days to work out the details and initiate a comprehensive negotiation on all issues concerning trade and economic relationship between the two countries.
Acknowledging that both sides have trade and tariff issues with each other, Mr. Prabhu said officials will hold talks on all of them.
President Trump, in a press conference in Canada's Quebec City during the G7 summit, took a swipe at India along with the world's other top economies and accused New Delhi of charging 100 per cent tariff on some of the US' goods.