Centre will create employment opportunities for both men and women of the region: Union Textiles Minister
Leverage handloom legacy, become enterprising entrepreneurs: Smt. Smriti Zubin Irani, to youngsters of Meghalaya
The Union Textiles Minister Smt. Smriti Zubin Irani, along with Chief Minister of Meghalaya Dr. Mukul Sangma, inaugurated the first ever Apparel and Garment Making Centre in Meghalaya, near Ampati in South West Garo Hills today, in the presence of Union Minister of State for Home Affairs, Shri Kiren Rijiju.
Dedicating the centre to the people of Ampati in particular and to the state as a whole, Smt. Irani said that the project was testimony to the true convergence of efforts of Central and State Governments. She said that the Apparel Centre will create employment opportunities for both men and women of the region, thereby empowering them economically.
Smt. Irani informed that the Union Ministry of Textiles is implementing projects worth Rs. 70 crore in sericulture and weaving sectors for Meghalaya alone. The Textiles Minister said that around Rs. 32 crore has already been sanctioned for the state of Meghalaya, for promotion of handlooms. She appealed to the youngsters, particularly women, to leverage their handloom legacy and become enterprising entrepreneurs. As the region is well-known for regional dyes, Smt. Irani urged upon the weavers of the state to register with India Handloom Brand, which she said can directly connect the weavers with big multinational companies. The Union Minister said that once the centre starts functioning to its full potential, it will give an indication to investors across the country that the youth of the region are ready for economic engagement and expansion.
The sprawling Apparel and Garment Making Centre, covering an area of 45,000 sq. ft, has been set up at Hatisil near Ampati, at a cost of approximately Rs. 14.26 crore, under the North East Region Textiles Promotion Scheme (NERTPS) of the Ministry of Textiles. The centre has three units, two of them housing 105 sewing machines each, and the third one having seventy machines. The foundation stone for this centre was laid in 2015 by the Chief Minister of Meghalaya, in the presence of the then Union Textiles Minister. Its construction was completed by NBCC, in a record time of less than two years.
Speaking on the occasion, Chief Minister Dr. Mukul Sangma expressed his gratitude to the people of the region, for creating a conducive atmosphere and enabling completion of the huge infrastructure before timeline, without cost overruns. He expressed confidence that the garment centre at Hatisil would grow to become the most sought-after export unit in the state. He spoke of the advantage provided by the availability of international market in neighbouring Bangladesh, and the opportunity it offers in forging business partnerships with investors of Bangladesh. Stating that the weavers of the region are a ready workforce and that they only require advanced training, he highlighted the importance of providing training for their technological up-gradation.
Union Minister of State for Home Affairs, Shri Kiren Rijiju said that the Centre has given special focus to Meghalaya, particularly Garo Hills, in creating job-oriented programmes. He added that there could not be a better programme for women than this, for promotion of textiles and handlooms in the state. Dwelling on the huge potential of the region, he said there was a need to create industries and employment opportunities to harness the potential of sectors such as like sericulture and weaving.
Minister for Sericulture and Weaving, Government of Meghalaya, Clement Marak; Minister for Sports and Youth Affairs, Government of Meghalaya, Zenith Sangma and several other dignitaries and officials from both Central and State governments were present on the occasion. The inaugural programme was also attended by hundreds of weavers from various parts of the region.
The Apparel and Garment Making Centre is being set up as part of a landmark initiative announced by the Honourable Prime Minister Shri Narendra Modi in Nagaland, on 1st December, 2014. The Prime Minister had announced that an Apparel and Garment Making Centre shall be constructed in all North Eastern states. Each Apparel and Garment Making Centre set up under the initiative is estimated to generate direct employment for 1,200 people.
For local entrepreneurs with requisite background, required facilities to start a unit will be provided in 'plug and play' mode. Once such entrepreneurs get established, they can set up their own units, allowing the facility to be provided to new entrepreneurs. The project will be fully funded by the Ministry of Textiles, with an estimated expense of Rs. 18.18 crores for each state. The initiative comes under the North East Region Textile Promotion Scheme (NERTPS) of the Ministry of Textiles. NERTPS is an umbrella scheme for the development of various segments of textiles, i.e. silk, handlooms, handicrafts and apparels & garments.
Finance Minister, Shri Arun Jaitley and Minister of Communications Shri Manoj Sinha launched the operations of the India Post Payments Bank (IPPB) here today as two pilot branches at Raipur and Ranchi through video conferencing from Delhi.
Speaking on the occasion, Shri Jaitley said that about 650 IPPB branches will be opened by September this year and that will have a multiplier impact as far as banking in India is concerned. He said with IPPB, banking at the doorstep will no longer remain a mere slogan, but will become a reality due to huge postal network in the country. He said that financial Inclusion is critical for the socio-economic development of the country, but there are significant gaps in this area and a large proportion of country's population remain unbanked or underbanked. IPPB will effectively leverage the ubiquitous post office network with its pan-India physical presence, long experience in cash handling and savings mobilization, backed by the ongoing project of IT-enablement, to bridge this gap in Financial Inclusion.
In his address, Minister of Communications Shri Manoj Sinha has commended the hard work done by the Department of Posts in setting up the India Post Payments Bank and hoped that both organizations will work in tandem to take the benefits of government schemes and financial services that are not easily available in rural areas to customers across the country and to the marginalized population in urban and rural areas alike. He said, the objective of IPPB will be public service rather than promoting commercial interests.
Secretary, Department of Posts, Shri B.V.Sudhakar said that the IPPB is widely expected to be a game changer for financial inclusion in the country as the USP of this initiative is doorstep banking, particularly in the rural areas.
As mandated by the RBI, the India Post Payments Bank (IPPB) would focus on providing basic financial services such as all kinds of payments; including social security payments, utility bill payments, person to person remittances (both domestic and cross-border), current and savings accounts up to a balance of Rs 1 lac, distribution of insurance, mutual funds, pension products and acting as business correspondent to other banks for credit products especially in rural areas and among the underserved segments of the society.
Set up us a 100% Government of India owned Public Limited Company under the Department of Posts, it will open around 650 branches in district HQ locations. All 1.55 lacs post offices including the 1.39 lac of the rural post offices will be mapped to the IPPB branch at the district headquarter and function as access points for IPPB. IPPB will usher in state of the art internet and mobile banking platforms, digital wallets and use innovative and emerging technologies to catalyse the shift from a cash dominant to a less cash economy.
While many other banks and financial institutions are working on the same theme, the USP of IPPB will be its ability to ease access and handhold the adoption of new age banking and payments instruments among citizen of all walks of life through the delivery by postmen and Grameen Dak sevaks, savings agents and other franchisees who will take banking to door steps. IPPB thus aspires to the most accessible, affordable and trusted bank for the common man with the motto –
"No customer is too small, no transaction too insignificant, and no deposit too little".
Given 'in principle' approval by the RBI along with 10 other aspirants on 19th Aug 2015, IPPB received the cabinet's approval on 1st June, 2016 and was incorporated as on 17th Sept, 2106. Today it became the second payments bank to launch its operations. Having got its final banking license from the RBI on the 20th Jan 2017 it has commenced operations in record time of 10 days in partnership with the Punjab National Bank, after obtaining all necessary approvals and registrations from the RBI, NPCI etc.
INVITE: Press Conference by ADR and Goa Election Watch on 'Goa Assembly Elections 2017:Criminal, Financial,
You are cordially invited for a

Press

Conference organized

by Association for Democratic Reforms (ADR) and Goa Election Watch to release a comprehensive report on
'
Goa Assembly Elections 2017: Criminal, Financial, Educational, Gender and Age details of Candidates of all Political Parties'.

The report will cover analysis of criminal, financial and other background details of the candidates of all political parties contesting this election and shall be based on the inputs provided by the candidates in their sworn affidavits with their nomination papers. Maj. Gen. Anil Verma (Retd.), Head of ADR, will be present among others to discuss the report and interact with the members of the press.
Details of the

Press

Conference

:
Topic:
Goa Assembly Elections 2017: Criminal, Financial, Educational, Gender and Age details of Candidates of all Political Parties
Venue:

Goa Chamber of Commerce and Industry Hall, Panaji
Date:

31st Jan

, 2017: Tuesday
Dear Mr. Sagar
Budget 2017 big bets: Arun Jaitley must make it attractive for private sector to invest in infrastructure, housing
Budget 2017 is expected to be a 'big' budget. With GST on the anvil and demonetisation already undertaken, the ground has been laid for the government to announce some big-bang measures for promoting investment and lifting the economy to a…
Rajiv Kumar and Palakh Jain
New Delhi | Published: January 26, The Financial Express
According to a PwC report, India will require investment to the tune of trillion over the next seven years to meet its infrastructure and housing demand, of which approximately 70-80% of the demand will come from housing. (Reuters)
Budget 2017 is expected to be a 'big' budget. With GST on the anvil and demonetisation already undertaken, the ground has been laid for the government to announce some big-bang measures for promoting investment and lifting the economy to a higher growth and employment-generation trajectory. The forthcoming budget will be perhaps the last chance for the Modi government to usher in necessary reforms to stamp out corruption and the concomitant black economy. Some more reforms of the direct tax regime and the FRBM, on which a high-powered committee will have submitted its report at the end of December 2016, may also be on the anvil in this budget which will be presented amidst the turbulent global environment. These measures, which will be seen as a follow up to the large number of incremental measures across a wide range of sectors taken over the last 30 months and some bold structural reforms like the GST and demonetisation, could also yield a strong electoral lift for the NDA as it approaches the four provincial elections lined up for 2017. The forthcoming budget will surely be not an ordinary one.
The writing on the wall is that this budget will be a follow-up on the recent demonetisation exercise and, hopefully, also a major step towards the implementation of GST. The finance minister could also take advantage of the larger fiscal space available to the government as a result of the demonetisation, higher indirect tax collections and the recommendations of the Committee on FRBM to announce major increases in public capital expenditure that could trigger the tepid investment cycle of the present. In this context, the finance minister could consider the following as focus areas for the upcoming budget.
Infrastructure and housing
According to a PwC report, India will require investment to the tune of $1 trillion over the next seven years to meet its infrastructure and housing demand, of which approximately 70-80% of the demand will come from housing. The funding gap will be the primary challenge, and new avenues of funding like credit enhancement schemes for key projects and development of strong bond markets would be important steps for generating alternative capital. To meet the funding needs, government will need to proactively work on attracting private sector investment in this sector.
Budget 2017: Focus On Green Vehicles, Make In India, Says Ravi Shingari Of KPMG
Employment
India adds nearly 1 million people every month to the workforce. All this is combined with the challenge posed by disguised unemployment in the agriculture sector and bad working conditions in the unorganised sector. According to the Economic Census, the numbers for the percentage change in employment for various key industries are not encouraging (as shown in the accompanying graphic). The only way to prepare the labour force for new jobs is intense reskilling and reimagining India's education; without this, India's demographic dividend is not going to be realised. The government should incentivise industries such as robot technology and futuristic cars.
Exports
India's export growth has been lacklustre since 2012. Worse, the country is on the verge of losing its competitiveness in manufacturing. This is on account of the high logistics costs, combined with poor productivity. If this continues, then the increase in local demand will primarily benefit foreign producers and cause a trade-deficit problem. Defence and MSME sector offer some hope in terms of renewing the competitiveness of the Indian economy.
Cashless economy
In November 2016, the government initiated demonetisation of 500- and 1,000-rupee notes to curb black money and fake currency. An important impact of this step will be on cashless payments. These will pick up, and the government will have to support this progress by incentivising e-payments. According to a government website, Electronic Transaction Aggregation and Analysis Layer (eTaal), 3.53 billion transactions were done in 2014, which almost doubled in 2015 to 6.95 billion. Given the preference of Indians for technology, this figure will increase manifold after demonetisation. Giving adequate and right incentives to companies operating in this domain will be an important signal to the world in India's journey from developing to developed world.
With India at the cusp of a digital revolution, there is a need to provide the necessary ecosystem for this sector to flourish. Incentivising this sector will not just benefit the e-commerce companies by further accelerating their growth, but will also position India as industry-friendly and attract more investments from foreign investors which, in turn, creates a ripple effect by generating infinite employment opportunities. Introducing tax incentives for start-up employees and funding of start-ups can be some initiatives which will help this sector immensely.
With this background, Budget 2017 is an opportunity for the government to outline its priorities for the year to come.
Rajiv Kumar is founding director, and Palakh Jain is senior fellow, Pahle India Foundation
Warm regards,
Founder Director
Pahle India Foundation
C4/54 First Floor
Safdarjung Development Area
New Delhi – 110016
(+) 91 11 41551498
Snapshots:Celebrating The Day of Hungarian Culture!
Day of Hungarian Culture being commemorated on Monday, 30th January 2017 at 5:00 pm with a bouquet of programmes included,Inaugural address by Chief Guests and Guest of honors , Art Work,Recitation of poems,dance drinks.
HE : Ambassor
At Hungary info center
Hungarian Artist Zsuzsa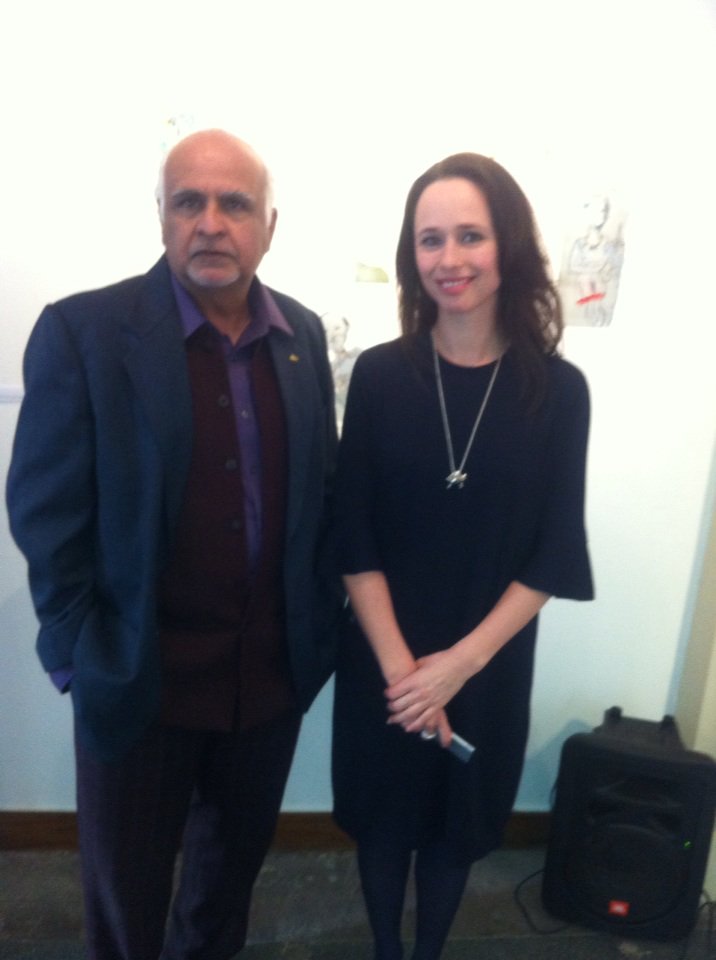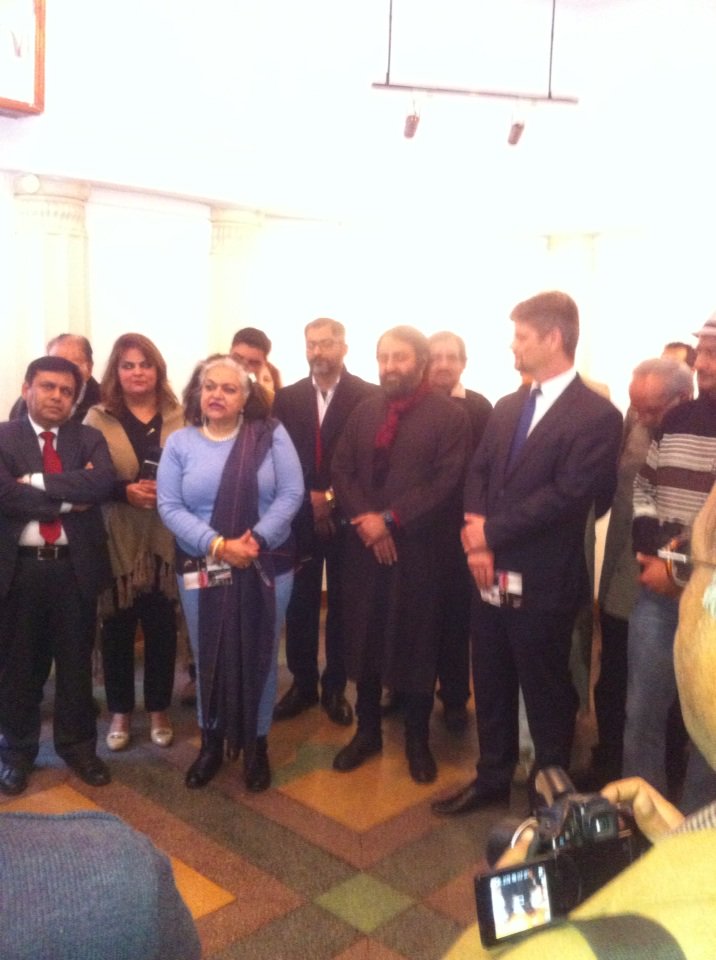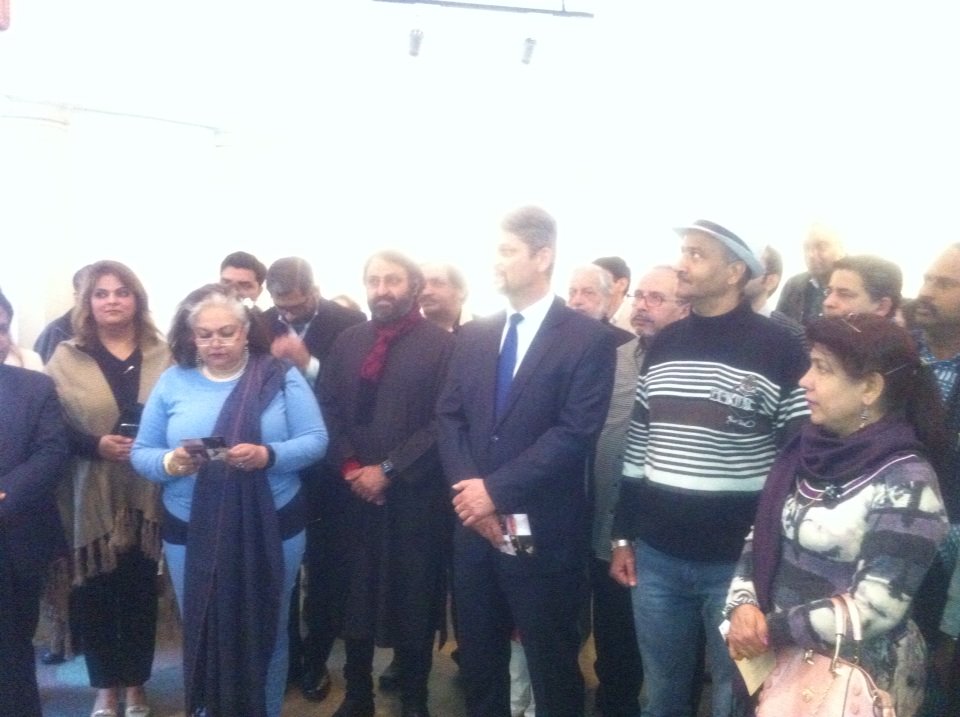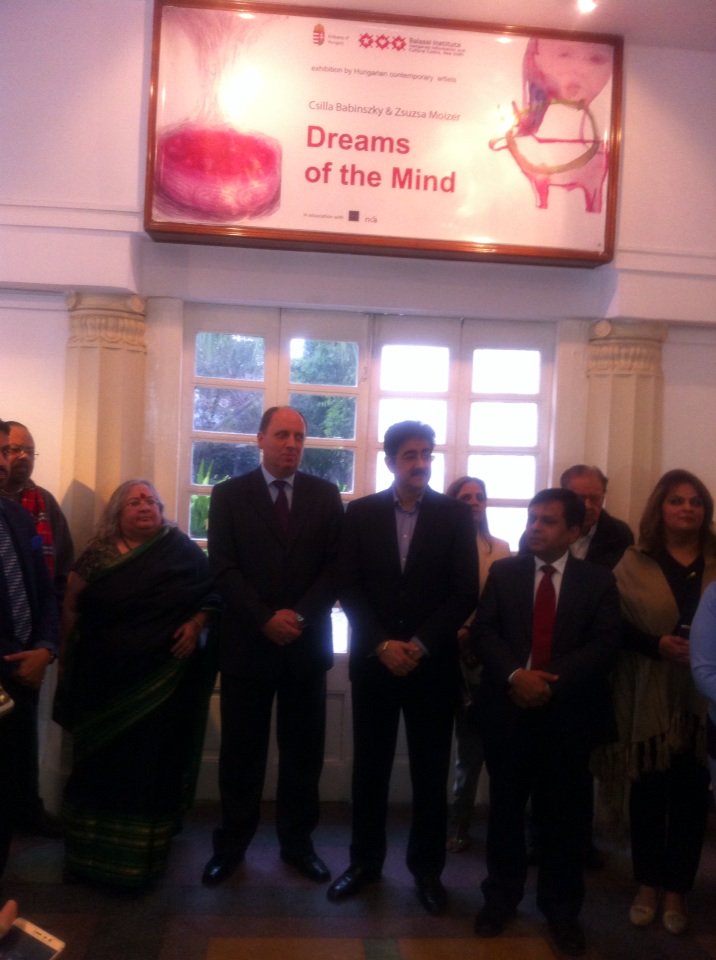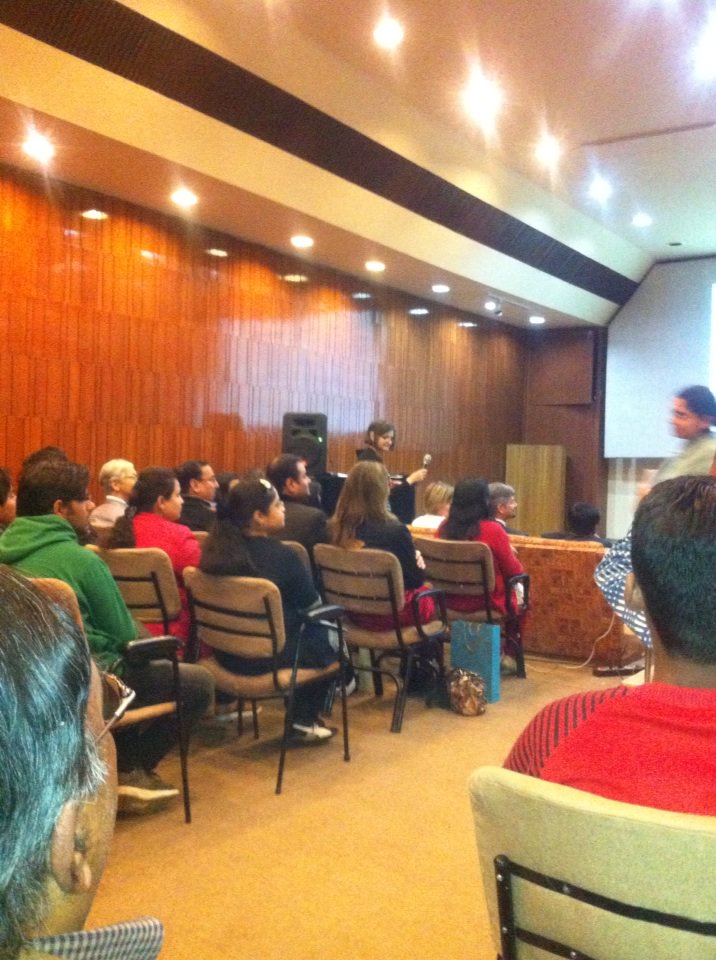 Khanderi, another Scorpene class submarine with superior stealth and the ability to launch a crippling attack with torpedoes along with tube-launched anti-ship missiles both underwater or on surface, was today launched at the Mazagon Dock Shipbuilders Limited (MDL) .
Union Minister of State for Defence Subhash Bhamre presided over the function to initiate the launch of Khanderi (Yard 11876). The submarine was launched by the Union minister's wife, Bina Bhamre.
Chief of the Naval Staff, Admiral Sunil Lanba was also present on the occasion when the submarine was separated from the pontoon on which it was assembled.